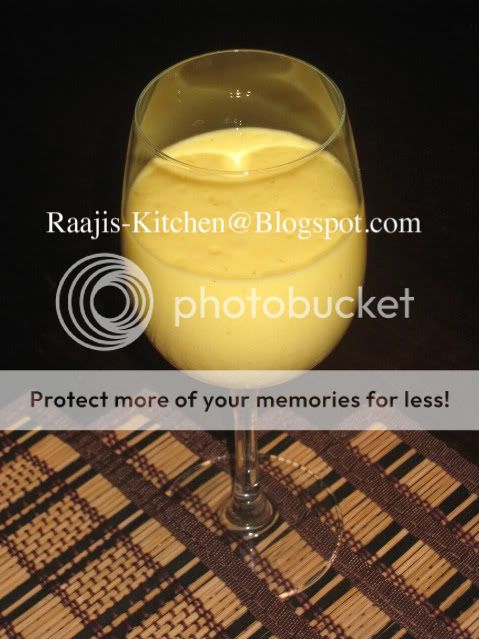 Ginger----------------1/2 tsp chopped
Lemon juice----------3 tsp
Ice cubes-------------few
Yogurt---------------1/4 cup of standard measuring cup
Sugar----------------depending on ur taste
Rose water-----------1/8 cup
1.Clean and Peel the skin of mango.
2.chop them into small pieces along with ginger.
3.Place mango pieces,ginger pieces,yogurt,sugar,lemon juice in the blender.
4.Make a smooth paste if needed by adding little rose water to it.
5.Place some crushed ice in the blender.
6.Pour into a long serving glass.
7.Serve chilled
.